Welcome to Inshes church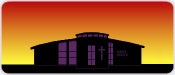 Welcome to the Inshes Church, Inverness. We are a growing congregation with individuals and families gathering from the local community and other parts of Inverness and beyond. You will be made warmly welcome at any of the services and activities mentioned on this web site.
Our Website
Our website is divided into a number of sections that can be accessed through the table on the left hand side of this site;
For more information on us, click on the About Us link.
To find out about the latest news and special events, click on the What's New? link.
To find out when services are on, and group activities take place, click on the What's On? page.
To find out how to get to the church, click on the How To Find Us page.
To get in contact with us, or leave feedback about our website (we would love to hear from you!), click on the Contact Us link.
For pictures in and around the church, and pictures of some of our days out etc, click on the Image Galleries page.
To Download any sermons which are posted by book (in .mp3 format), click on the Download sermons page.
Finally, to see what links we have, click on the Links page.
The What's New?, Image Galleries, and Download sermons pages should be updated regularly so remember to check back for the latest information.
Church of Scotland
The Church of Scotland is Trinitarian in doctrine, Reformed in tradition and Presbyterian in policy. It exists to glorify God and to work for the advancement of Christ's Kingdom throughout the world. As a national Church, it acknowledges a distinctive call and duty to bring ordnances of religion to the people in every parish of Scotland through a territorial ministry.